Welcome to the 'Sponsor A Cat' section of my website
The aim of this part of the website is to help Siamese and part Siamese cats in need
Background
Maybe you are already aware how bad the situation is for cats in some parts of the world. I have always been aware not everyone loved cats as much as me, but I was really shocked when I started to learn about how bad things are for cats in Egypt.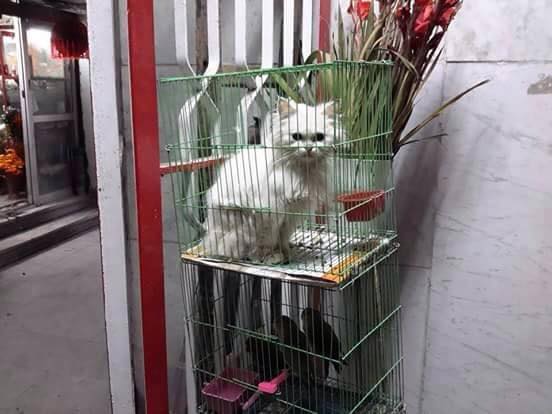 As I child a studied ancient Egypt and learnt that in the time of the Pharaohs, cats were regarded as demi gods and worshipped. Fast forward to current day Egypt and so much has changed, cats now are treated more like vermin than demi gods. Some of lucky ones are still kept as pets, but all too often these 'pets' are discarded into the street for no good reason. The other day I saw a case where a pet cat had given birth to 4 short haired kittens. Short haired cats are not favoured in Egypt and when the owners realised they could make no money out of the kittens, they three their pet and her kittens out into the cruel Cairo streets. 

Too many stray cats have to try to survive on the streets and to deal with the problem of these vermin cats, the use of poison and other forms of culling are common place. And do not even get me stated on what goes on in the so called pet shops in Egypt.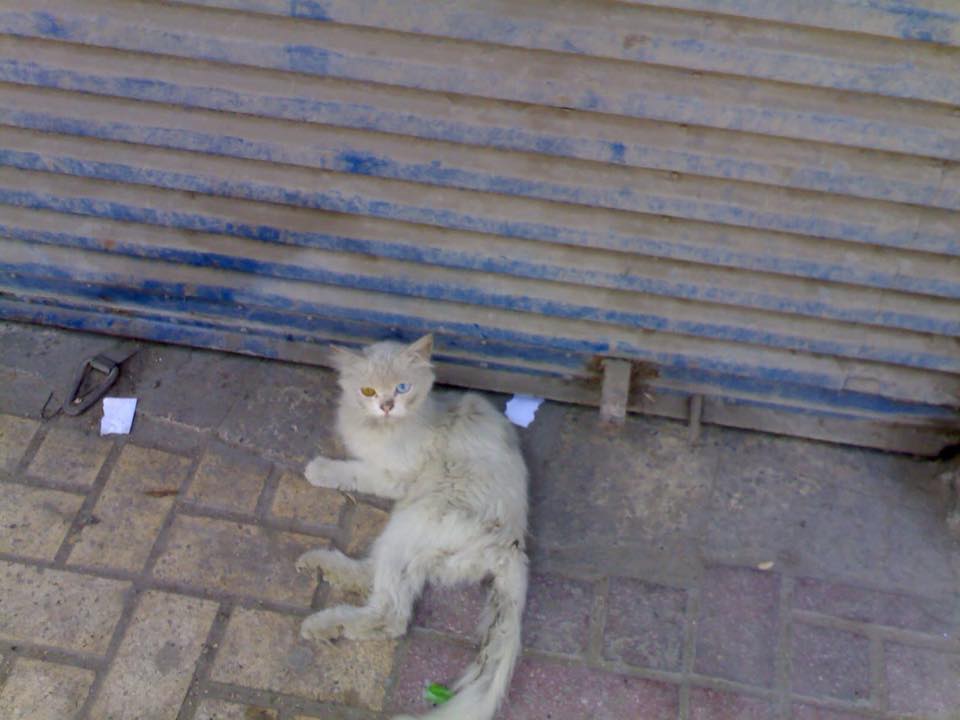 Thankfully there are some kind people who work tirelessly to help cats in need. Sadly the animals do not stand a great chance of finding a forever home with the country; therefore many cats find their homes aboard in countries like the UK and USA. 

Surprising some of cats who find themselves in these horrific situations are Siamese or part Siamese. All cats deserve a loving forever home, but given that in the UK you get expect to pay hundreds of pounds for a Siamese cat, I find it so confusing that these amazing creatures too find themselves homeless. 

I would like this website to be a force for good in the world.  Many people are put off by the costs involved in adopting a cat from somewhere like Egypt and it is true that it does cost a lot, but in my option money well spent. If someone can offer one of these cats a better life then I do not think the cost of preparing the cat for travel should be barrier to that. There are people who for whatever reason can't offer a forever home, but still want to help. So what better use of this website than to bring Siamese cat lovers together and give these poor creatures a second chance of happiness

Help By Sponsoring A Cat
Have You Already Adopted A Cat From Egypt?
If you have already adopted a cat from Egypt we would love to hear from you. Please use the form below to tell us about your experiences and of course show us some photos of your adopted cat.

Have you adopted from Egypt? Share you experience here.
Do you have a great story about this? Share it!
What Other Visitors Have Experienced
Click below to see contributions from other visitors to this page...

Zebedee

Back in February I saw a photograph of a street cat in Alexandria, Egypt being fed at one the the feed stations set up by a local rescuer, Ayman. This …
Come and join us
We're a thriving community on Facebook, too. Click the Like button below to follow along, then pop on over and say hi. 

If this feels like your kind of place, why not bookmark us and visit us again? We'd love to see you. Links to new or updated pages are always included in What's New? 
Or, to make sure you never miss out on anything, use the form below to sign up for our newsletter. 
Enjoy this? Don't miss out
Sign up for our free newsletter!
Our monthly stroll through items of interest, news and stories, photos, tips, and our cats of the Month.
Don't worry — your e-mail address is totally secure.
I promise to use it only to send you Siamese Cats.
.